Alverden LLC Appreciates Small Businesses
Small businesses all over the world are asking for support during this time. It's important to us, as a company, to do our part. Small businesses in Belarus, Minsk are learning how to grow and stay afloat as we navigate through this pandemic together. Since 2013, Alverden LLC has provided a full spectrum of .NET development services to businesses across the globe, with 90% of them being small businesses. Our primary expertise lies in the development of web applications and analytics solutions for various industries including financial services, information technology, and health care and medical.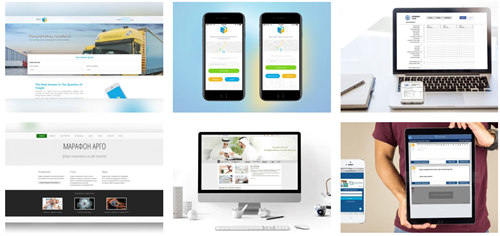 We are proud to provide solutions built with the most up-to-date technologies and tools there is to offer. We build applications from scratch, as well as support and develop existing products. No matter which type of product or service you're looking for help with, we got you covered. Since small businesses make up most of our clientele, listening to their feedback on our services is important to us. That's why we set up a profile on Clutch, a B2B ratings, and reviews website. We currently have 10 reviews with a 4.9 out of 5 stars rating! One of our clients just left us a new review on our profile!
"Alverden is a responsible partner that has impressive knowledge and experience." –Head of Legal Department, IT Services Company
For this IT services company, we developed a cross-platform mobile app for sports management software.
Another review from a previous client was 5 stars across the board for quality, scheduling, cost, and willingness to refer.
"They're a stellar team of people who produce excellent results." – President & CEO, Meal Planning Program.
For this meal planning program, we fixed a previous vendor's work by writing a new code for a custom web app. We also moved the app to the Azure hosting platform. Cleaning up other developers' messes isn't always easy and it's a skill we're proud of.

Clutch's sister site, The Manifest, highlights leaders in business industries so you can pick the vendor to best suit your company's needs. They've configured a list of the best IT services companies in Belarus to take the challenge of searching out for you.
Have a project in mind? Get in touch with us on our website!